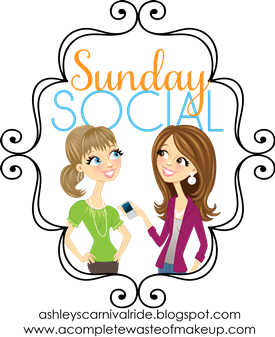 1. What is the name of your blog? How long have you been blogging?
The name of my blog is Royally Pink--I had a difficult time coming up with a name but then decided that I love the color pink and my intense love for England and all things royal is ridiculous. Royally Pink seemed to be the right fit for the type of person I am.
I've been blogging since May, so a little less than 8 months. I've loved every second of it :)
2. Why do you blog?
I blog because I feel like I have a lot to say. If there is a new nail polish I love or a great deal I found somewhere, I want to share it with someone. Where better to share it than online with people who care about the same things I do?
Also, I plan on being a journalist when I graduate college and I think a blog is a great way to improve my writing skills.
3. What is the first blog you ever followed?
The first blog I discovered on here was
Carly from The College Prepster.
She completely inspired me to start this blog and really showed me how far a little blog can take you in your career. I can't even explain how much I love and admire her, her blog is incredible!
4. What is your favorite post you wrote in 2012?
5. What are your blogging goals for 2013?
My goals are to expand; I want more readers, I want to try to give back by doing some giveaways, and I want to branch off and get new ideas for posts. I want 2013 to be the year of Royally Pink.
6. What are your top 3 blogs to follow?
Happy Sunday :)