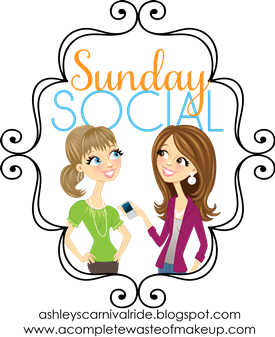 1. Do you plan to change any of your eating habits in the new year?
Yes, definitely! I've already started. I want to live healthier and lose weight; I'm going to cut down on carbs and sweets, eat more fruits and vegetables, and focus on portion control.
2. Any workout tips to get us back in shape after the Holidays?
I don't love the gym; I go because I have too but I really only use the machines. The one thing that helps me focus on the gym is to multi task. At school, the ellipticals, bikes, and treadmills all have individual televisions on them so I just plug in my headphones and watch whatever TV show catches my eye. It definitely makes the time go faster.
If you could do something to pass the time while at the gym, definitely do that. And go with a friend! It always helps to have a friend there with you.
3. Favorite thing you did over the Holidays?
I relaxed, A LOT. I love nothing more than lying in bed, watching TV and unwinding. The past semester was crazy so it felt great to not have to do anything. I also spent a lot of time with family so that was great too.
4. What is something you hope that you accomplish in 2013 that you did not in 2012?
I want to get back to writing. I have so many unfinished stories saved on my computer and I don't think I touched one of them in 2012. I need to get back into my writing groove.
5. Name 3 things happening this year you are excited about and why
a. I'm Vice Archon(President) of my sorority so I'm super stoked about having more responsibilities and making my mark on my chapter! Aim High :)
b. I'm excited about being an InternQueen campus ambassador and getting more involved in other activities. (I'll explain more about the Intern Queen later on)
c. Altogether, I'm excited to get back to school and have a kick-ass semester with my sisters and all my friends. One of my resolutions is to be more carefree and have more fun so I'm looking forward to that most of all!