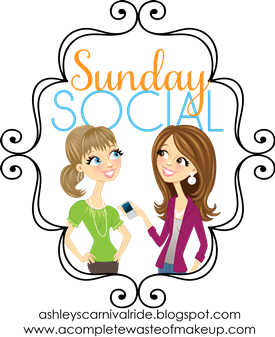 1. Favorite Holiday Movies/Specials
There are SO many! I love the classics like "A Charlie Brown Christmas" and "The Year Without a Santa Claus". I also love "Elf", "The Polar Express", and "How the Grinch Stole Christmas." Holiday movies are the best!
2. Do you do any volunteering during the holidays?
I don't usually but I think this year I'm going to make the effort to go and help out some of those affected by Hurricane Sandy.
3. Favorite toy received as a child for the holidays?
Hmm....I think I'd have to say any of my Barbie Dolls or stuff for my American Girl dolls. I just loved my dolls!
4. What was your must have item in high school for the holidays?
I am terrible with these questions; I'd have to say anything electronic or designer bags. I am an accessories girl so any Christmas where I received a bag was a major plus!
5. Item you begged for the most and never got?
Dam, there are so many! I can't really remember...if I ever remember I will let you know!
6. What do you do on Christmas Eve?
Well it depends on who I'm with, my mom's family or dad's family. Both are pretty much the same; since we're Italian, we do the seven fishes and wait till after dessert to open presents which still at the age of 20 years old, pains me.